The 32,000 sq. foot Phillips County Event Center offers the following amenities and accommodations: To view our floor plan, please click HERE.
Heginbotham Hall Meeting Room that can hold up to 600 people
Biesemeier Meeting room that can hold up to 120 people
Ortner Family Meeting Room (and kitchenette) which holds 50 people
A large commercial kitchen
All meeting rooms are connected to Wi-Fi
Sound system and audio/visual equipment
Tables and chairs for parties, wedding receptions, family reunions or large business meetings held in the Event Center
Motel accommodations within a 1 mile radius of the Event Center
Camping is available at the Harvest Park RV Campground found within the Phillips County Fairgrounds complex.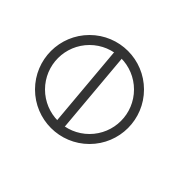 Carrie Anderson
Event Center Reservationist
(T) 970-854-3616 (F) 970-854-4347
Email: reservations@phillipscounty.co
Please Note: New rates effective March 1, 2021
Rental Agreement Forms
 
Cash, checks, credit and debit cards, and e-checks are accepted.
Dan Waln
Maintenance Department Supervisor
(C) 970-466-0482 Email: Daniel.Waln@phillipscounty.co
Dan's responsibility is to make sure the facility is ready for each rental. Renters are responsible for their own setup, tear down, and basic cleanup unless they specify that they want to pay the County for these services.